Uphill Both Ways (Oceanside Race Report)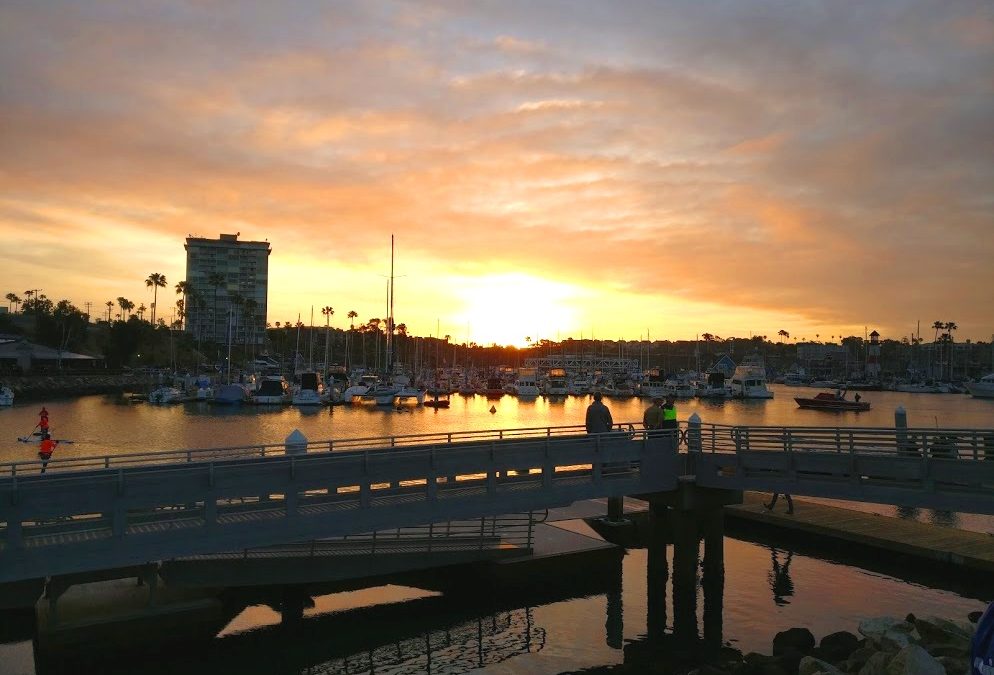 IRONMAN Oceanside 70.3 was my 2018 season opener. And I guess my main takeaway is... There's nowhere to go but up.
One major setback at this race cost me significantly, but there were plenty of positive moments too, and at the end of the day, I don't have any tears to shed about finishing 17th versus ... I don't know, maybe 14th? We all got the same burrito at the finish line.
Oceanside brings out the top competition, in both the age group and the pro fields. The front of the women's race was exciting this year, with former Oceanside champions Heather Jackson and Holly Lawrence, Olympians Sarah True and Paula Findlay, QT2 superstar Jeanni Seymour fresh off a win at IRONMAN 70.3 South America in January, and Anne Haug (the eventual winner) fresh off a win at IRONMAN 70.3 Dubai in February.
The race was supposed to start on the beach this year, but our swim course got changed at the last minute due to the threat of "four foot waves" at the original swim start. Apologies to the surfers in my Ohana, but I have no idea what this means. Four feet of snow is big snow, so four feet of waves must be big waves.
I mean, I'm sure Eddie would go, but I'm just a triathete; shredding the gnar isn't part of my agenda.
So we were back to a harbor swim (like last year), much to my delight.
... continue reading
Posted by Kimberly 04/16/2018