The Homepage of
and
EliteWaveTraining.com
---
IRONMAN 70.3 Santa Rosa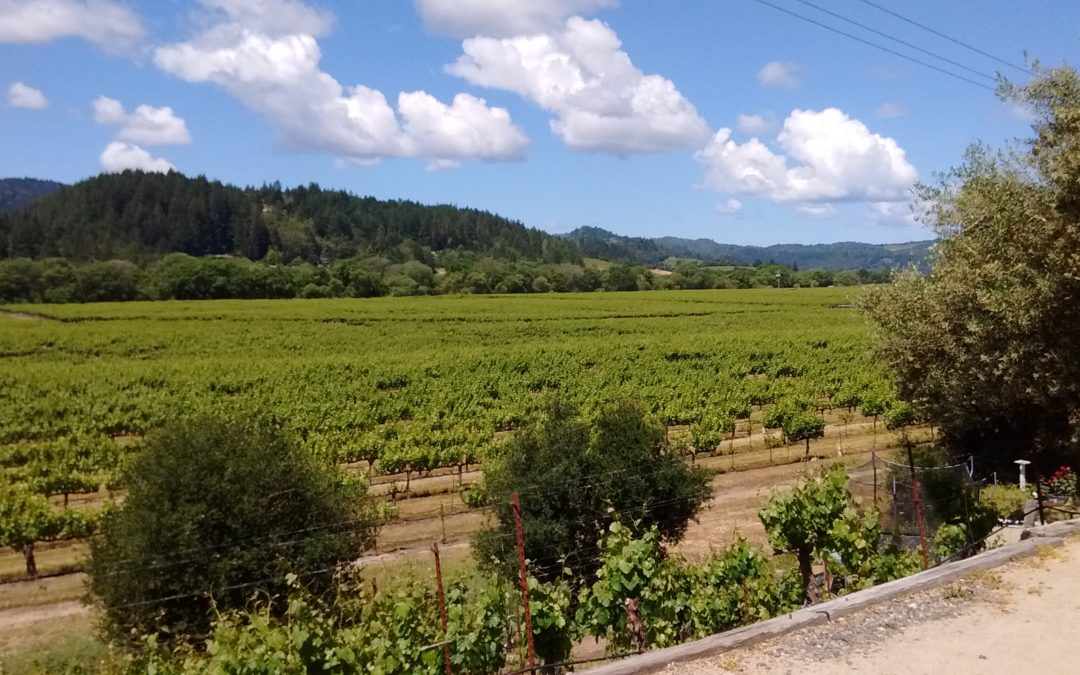 (Click here for a Google Earth flyover showing the bike course)
I wanted to ride the wave of enthusiasm coming off Oceanside for as long as possible, but Recovery Week led straight into a head cold, which then led right into the news of our upcoming relocation to Colorado, and training had to take a backseat as Brad & I scrambled to pack up our life in San Jose and replant it in Boulder. I had just barely gotten used to the altitude when I was already back on a plane to California, gearing up for the new edition of Vineman, the inaugural IM 70.3 Santa Rosa.
I was pretty sure I had resolved my bike issues by getting some adjustments to my cleats, but there was only one way to find out for sure.
My expectations for this race were lower since life had been so hectic leading into it, and I embraced the opportunity to race "for fun," approaching this as just another building block in my development as an athlete.
This turned out to be a good attitude to have when on Friday morning, as I was packing the car to head to my athlete homestay, I received the news that my host accommodations had fallen through, and "we have no other options for you, sorry."
"Again?!" Brad exclaimed in exasperation.
I had to laugh thinking back on the Airbnb host who had cancelled on me just two weeks before IM Santa Cruz two years ago. At the time, with all the pieces perfectly in place for my 2015 "A" race, this was a horrifying disaster. Hotels and accommodations for the flood of IM athletes and spectators always get snatched up many months in advance, and trying to find a place just two weeks before an Ironman event is near impossible. Two weeks! I was freaking out about 'only' two weeks notice?! Ha. ...How about two hours notice?
Posted by Kimberly 05/22/2017
---
IRONMAN Oceanside 70.3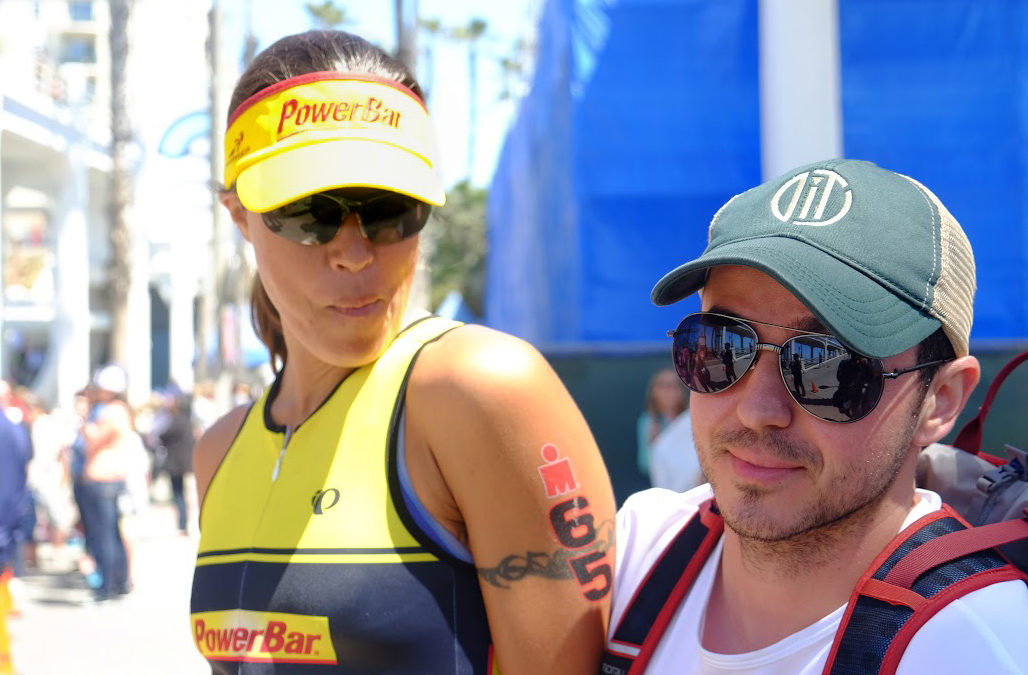 It's been a long journey since my pro debut at Vineman last July. My mystery foot injury has finally receded, I joined the QT2 Systems pro team, and at the request of my coach, I've been jumping into tiny local races on a monthly basis, putting a lot more W's on the resume. I even claimed my first outright win in February, outrunning all the men at the Du Three Bears 5 Mile. But the big targets are still on the Ironman 70.3 circuit, starting with Oceanside in early April. This was good timing, coming off of a very productive pro camp with fellow QT2 athletes in February. That block of 11 intense days working with a team of coaches and learning from some of the best athletes in the sport was a game changer for me, with a lot of breakthroughs in swim, bike, run AND recovery skills.
Still, I felt oddly apprehensive about Oceanside. As it is every year, the field was stacked with some of the top triathletes in the world, but it wasn't the competition that scared me. My 2016 injuries weakened my run training last year, and yet I still came away with a pretty solid run split at Vineman... Because instead of relying on training, I was running on pure grit. And that is super painful. After Vineman, whenever I thought about 70.3 racing, all I could think was "that really hurts," and I wasn't sure if I was ready to go that deep into the pain cave again. I was dreading Oceanside, specifically the run.
Oceanside was also the debut of my new bike, courtesy of sponsor Quintana Roo. I was excited to spend some time with this flashy new ride in its natural habitat, but our relationship was still new, so I wasn't sure what to expect out there.
Posted by Kimberly 05/19/2017
---
December in the Desert: HITS Palm Springs 70.3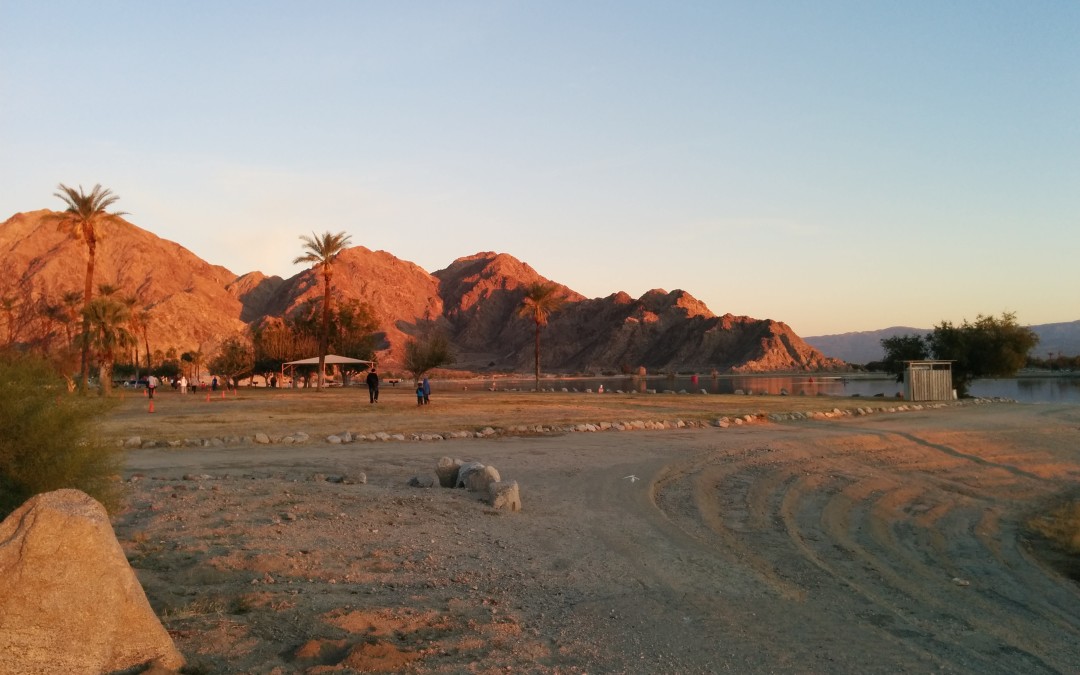 This was my second year at HITS Palm Springs, returning to defend my 2015 title. Since I didn't write about last year, and last year was kind of a long time ago, just a single, emphatic word summed up my memory of that winter desert race:
COLD!!!!
So this year I did a fair amount of preparation to brace myself for the 55 degree water and the prospect of emerging soaking wet into 55 degree air to go bike in the wind:
Posted by Kimberly 12/07/2016
---