About Kim Goodell . . .

I am a triathlete and coach in Boulder, Colorado, and run my own website,
EliteWaveTraining.com
.
After seven lively, crowded, high-speed years in Chicago, I moved to Madison, Wisconsin, to be closer to all the hills and open roads a cyclist could want. After a few Wisconsin winters I moved back to California, but found I missed the hills and country roads that lured me to the sport of triathlon in the first place, so two years later relocated to Colorado. This is a triathlete's paradise!
My success in triathlons led me to begin coaching others, from beginners to serious athletes. I've coached in Chicago, Madison, San Jose/Silicon Valley, and Boulder, focusing primarily on women's training programs.
I've come a long way from those teen days when I used to lie to my PE teacher to get out of running the mile, and whine to my parents about the trials and traumas of being forced to ride my bike to school. Despite the fact that I only joined the swim team because it was the one sport that didn't make me sweaty, I always did love swimming (a little secret my high school coaches would probably be interested to know...)
After spending my
college
years immersed in Theatre and Art projects, I returned to athletics in my early 20s, and was actually a little surprised to discover a passion for swimming, biking and running.
These days, people always ask which sport I like the best.
Lucky me, I love all three.
Random post from earlier blog stories . . .
Uphill Both Ways (Oceanside Race Report)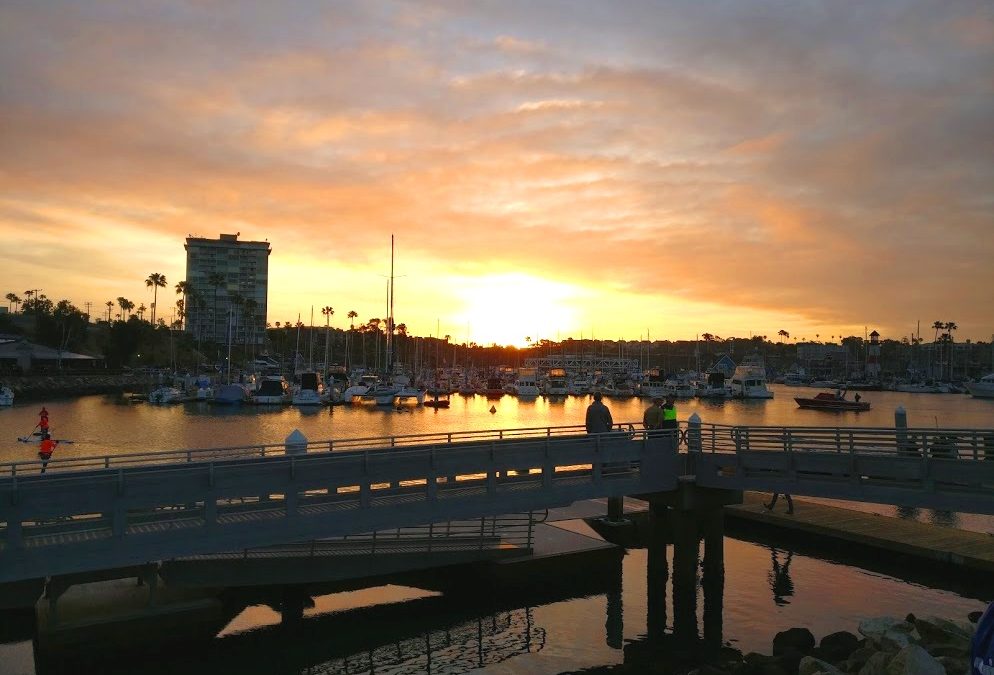 IRONMAN Oceanside 70.3 was my 2018 season opener. And I guess my main takeaway is... There's nowhere to go but up.
One major setback at this race cost me significantly, but there were plenty of positive moments too, and at the end of the day, I don't have any tears to shed about finishing 17th versus ... I don't know, maybe 14th? We all got the same burrito at the finish line.
Oceanside brings out the top competition, in both the age group and the pro fields. The front of the women's race was exciting this year, with former Oceanside champions Heather Jackson and Holly Lawrence, Olympians Sarah True and Paula Findlay, QT2 superstar Jeanni Seymour fresh off a win at IRONMAN 70.3 South America in January, and Anne Haug (the eventual winner) fresh off a win at IRONMAN 70.3 Dubai in February.
The race was supposed to start on the beach this year, but our swim course got changed at the last minute due to the threat of "four foot waves" at the original swim start. Apologies to the surfers in my Ohana, but I have no idea what this means. Four feet of snow is big snow, so four feet of waves must be big waves.
I mean, I'm sure Eddie would go, but I'm just a triathete; shredding the gnar isn't part of my agenda.
So we were back to a harbor swim (like last year), much to my delight. The water was smooth and calm in the harbor, and 62 degrees is about perfect for a sleeveless wetsuit. It's chilly in the morning, but the sun comes up just in time so we're not swimming in the dark. I lucked out this year and found my peeps -- five of us formed a tight little pod and I enjoyed the twenty nine minutes of bubble massage to my face from the kick of our lead swimmer (However, I could've done without the gash on my hand from one of my fellow swim twins who forgot to trim her claws).
I had a massively clumsy T1 as my pre-chilled (and mysteriously bloody?) hands fumbled with my race belt. This is unique to Oceanside; the requirement that the race belt be worn during the bike, due to strict security within Camp Pendleton where the ride takes place.
... continue reading
Posted by Kimberly 04/16/2018