The Homepage of
and
EliteWaveTraining.com
---
IRONMAN Texas: Everything's Bigger in Texas (except the Ironman bike course)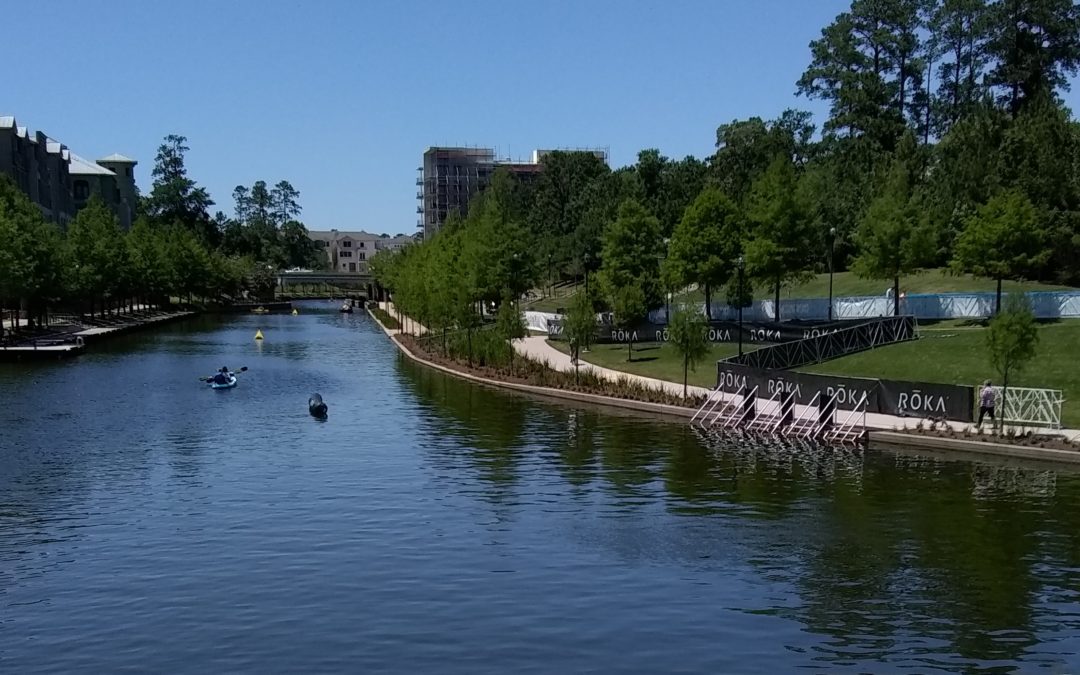 Ironman Texas gave me a lot to look forward to. I was excited to be out there fighting the good fight with people like my new coach, a handful of QT2 teammates (including last year's defending champion, Jodie Robertson), some of my heroes from Boulder, and one of my athletes from Madison.
IMTX has a reputation for being a fast course (AKA "short" course), it takes place early in the season when training feels fresh, and it's located in The Woodlands, an aptly named, beautiful suburb of Houston.
It is also designated as the North American Championships, meaning some of the top dogs would be out there, but my goals had more to do with personal execution than competition, so I was undeterred by the presence of greatness. In fact, it was unsettling how extraordinarily calm I was on race morning. There is an appropriate level of pre-race anxiety that underscores how deeply invested you are in the challenge. It should fall somewhere between "I hope to do alright today," and "I'm on my way to the Hunger Games." I had a nagging feeling that maybe my arrows should've been a bit sharper.
The race day water temperature was 74 degrees, which is much too warm for flopping around in a neoprene cocoon, in my opinion. On one hand, I was relieved that this made it a non-wetsuit swim for the pros (the cutoff is 71.6). However, since the age group cut-off is 76 degrees, this meant that the age groupers would be posting faster swim splits with their wetsuit advantage. Pro women had a ten minute head start, but by the end of the swim, age group men were coming in hot (in more ways than one, I'm sure). The swim exit was nearly in view when we were overcome by a tsunami of men, mercilessly barreling right over the handful of us who weren't fortunate enough to make it out of the water in sixty minutes or less.
The bike course wasn't as quiet as I'm used to, with such a large participant field (more than 2,500) and so many fast age group men already out ahead. My first discovery on the bike was that my power meter wasn't reading. Since power is my preferred metric for controlling my effort over a very long day, and also what I had planned to use as my measure of the day's success, this was more than a minor disappointment. But the number one rule of Ironman is: Things will go wrong.
So after wallowing in despair for a mile or so, I allowed myself to indulge in forty more seconds of pouting, then it was time to suck it up and move on. Once I got out to the main section of the course on the Hardy Tollway, I found I was keeping an even pace with two of the other pro women. Ironman abides by USAT regulations which prohibit drafting, defined as riding less than twelve meters behind a given athlete. Keeping the other two in view helped me set a good pace, and the focus on staying exactly twelve meters back gave me something positive and productive to think about. (You can measure using the lane markings in the road - the space of two painted lines is approximately how far away you need to be from the bike in front). We rode 30 or 40 miles this way, occasionally trading positions, but always staying just far enough - but not too far - from each other. By the second lap, though, I had to laugh at how deeply concerned I had been about adhering to non-drafting protocol. Around mile 60, we were swarmed by a pod of several dozen age group men shamelessly riding wheel to wheel. So much for rules.
Posted by Kimberly 05/01/2018
---
Uphill Both Ways (Oceanside Race Report)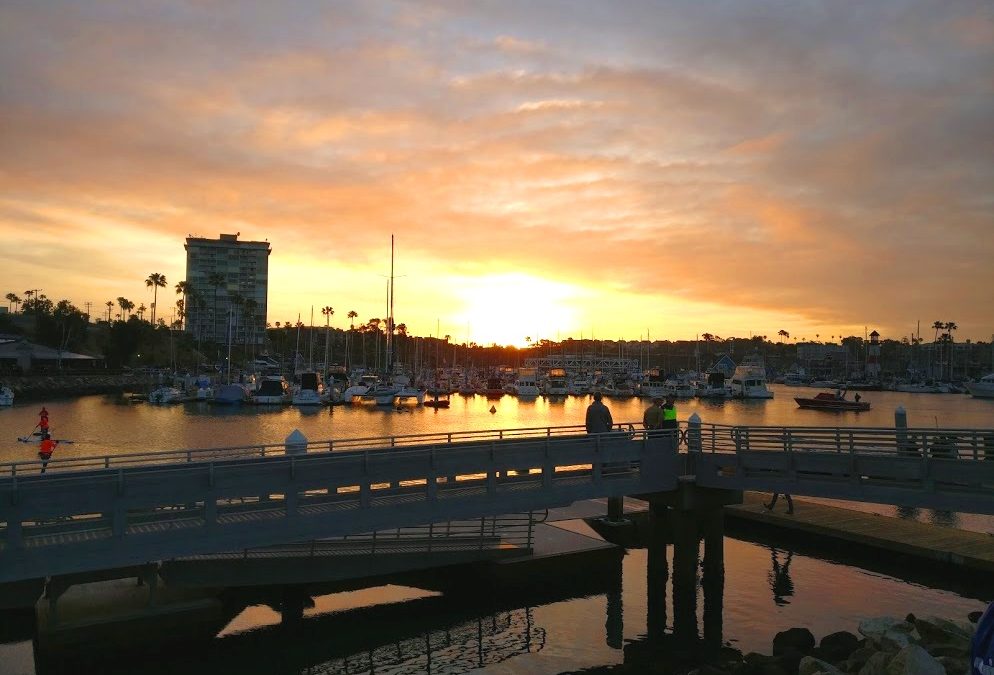 IRONMAN Oceanside 70.3 was my 2018 season opener. And I guess my main takeaway is... There's nowhere to go but up.
One major setback at this race cost me significantly, but there were plenty of positive moments too, and at the end of the day, I don't have any tears to shed about finishing 17th versus ... I don't know, maybe 14th? We all got the same burrito at the finish line.
Oceanside brings out the top competition, in both the age group and the pro fields. The front of the women's race was exciting this year, with former Oceanside champions Heather Jackson and Holly Lawrence, Olympians Sarah True and Paula Findlay, QT2 superstar Jeanni Seymour fresh off a win at IRONMAN 70.3 South America in January, and Anne Haug (the eventual winner) fresh off a win at IRONMAN 70.3 Dubai in February.
The race was supposed to start on the beach this year, but our swim course got changed at the last minute due to the threat of "four foot waves" at the original swim start. Apologies to the surfers in my Ohana, but I have no idea what this means. Four feet of snow is big snow, so four feet of waves must be big waves.
I mean, I'm sure Eddie would go, but I'm just a triathete; shredding the gnar isn't part of my agenda.
So we were back to a harbor swim (like last year), much to my delight.
Posted by Kimberly 04/16/2018
---
The Things We Deserve
Winter for me means a lot of training, but there isn't much to talk about in the way of races. However, an incident in December got me thinking about how people treat each other, and some of the common attitudes within the triathlon community, but also in society in general. Admittedly, I can't keep pace with Twitter, so this commentary would have been a lot more relevant three months ago, but sometimes it seems like the immediate and impulsive nature of social media doesn't really allow for deeper introspection. I hesitated for a long time before posting this because the story was no longer current, but as time went by, the themes stayed with me. I became more aware of my own tendency towards quick judgment, and I observed all around me the persistent habit of categorizing strangers as The Deserving or The Undeserving, usually based on completely arbitrary distinctions or inaccurate perceptions.
Here is what went down in December:
Danielle Dingman, a talented young athlete who is relatively new to triathlon, qualified for her pro license last season. Faced with typical financial barriers as an unsponsored rookie, she opted to launch a GoFundMe page where friends, family and perhaps even anonymous donors could help her pursue her dream of a career in triathlon racing.
Apparently, this rubbed some people the wrong way.
Posted by Kimberly 03/06/2018
---