IRONMAN 70.3 Santa Rosa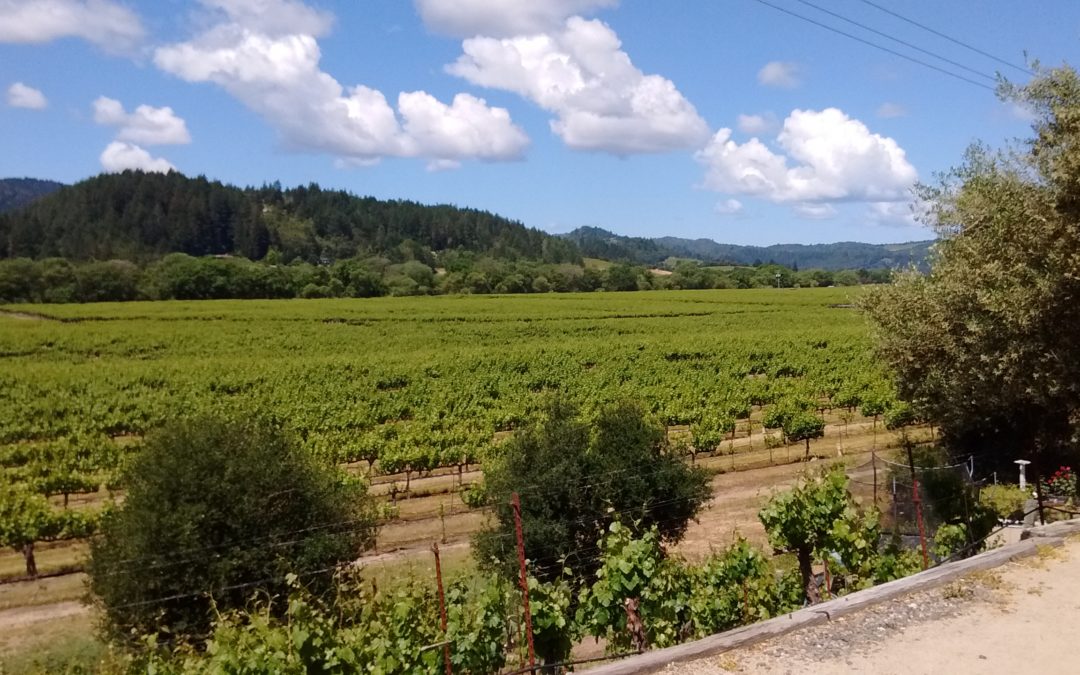 (Click here for a Google Earth flyover showing the bike course)
I wanted to ride the wave of enthusiasm coming off Oceanside for as long as possible, but Recovery Week led straight into a head cold, which then led right into the news of our upcoming relocation to Colorado, and training had to take a backseat as Brad & I scrambled to pack up our life in San Jose and replant it in Boulder. I had just barely gotten used to the altitude when I was already back on a plane to California, gearing up for the new edition of Vineman, the inaugural IM 70.3 Santa Rosa.
I was pretty sure I had resolved my bike issues by getting some adjustments to my cleats, but there was only one way to find out for sure.
My expectations for this race were lower since life had been so hectic leading into it, and I embraced the opportunity to race "for fun," approaching this as just another building block in my development as an athlete.
This turned out to be a good attitude to have when on Friday morning, as I was packing the car to head to my athlete homestay, I received the news that my host accommodations had fallen through, and "we have no other options for you, sorry."
"Again?!" Brad exclaimed in exasperation.
I had to laugh thinking back on the Airbnb host who had cancelled on me just two weeks before IM Santa Cruz two years ago. At the time, with all the pieces perfectly in place for my 2015 "A" race, this was a horrifying disaster. Hotels and accommodations for the flood of IM athletes and spectators always get snatched up many months in advance, and trying to find a place just two weeks before an Ironman event is near impossible. Two weeks! I was freaking out about 'only' two weeks notice?! Ha. ...How about two hours notice?
... continue reading
Posted by Kimberly 05/22/2017