About Kim Goodell . . .

I am a triathlete and coach in Boulder, Colorado, and run my own website,
EliteWaveTraining.com
.
After seven lively, crowded, high-speed years in Chicago, I moved to Madison, Wisconsin, to be closer to all the hills and open roads a cyclist could want. After a few Wisconsin winters I moved back to California, but found I missed the hills and country roads that lured me to the sport of triathlon in the first place, so two years later relocated to Colorado. This is a triathlete's paradise!
My success in triathlons led me to begin coaching others, from beginners to serious athletes. I've coached in Chicago, Madison, San Jose/Silicon Valley, and Boulder, focusing primarily on women's training programs.
I've come a long way from those teen days when I used to lie to my PE teacher to get out of running the mile, and whine to my parents about the trials and traumas of being forced to ride my bike to school. Despite the fact that I only joined the swim team because it was the one sport that didn't make me sweaty, I always did love swimming (a little secret my high school coaches would probably be interested to know...)
After spending my
college
years immersed in Theatre and Art projects, I returned to athletics in my early 20s, and was actually a little surprised to discover a passion for swimming, biking and running.
These days, people always ask which sport I like the best.
Lucky me, I love all three.
Random post from earlier blog stories . . .
---
Is This Fun For You? A 2020 Race Report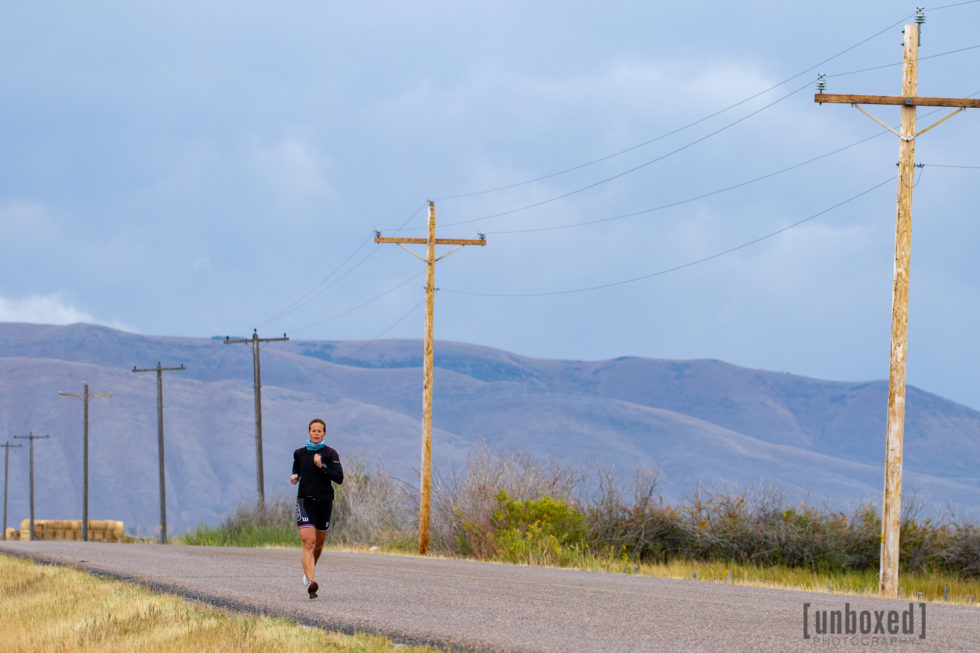 As a tribute to that grey area between optimism and denial, I continued to maintain a regular triathlon training schedule throughout 2020, even after the flood of race cancellations in March, and the disappointing dribble of event cancellations and postponements that continued all spring and summer.
Deep down I hoped that one of these days, there would be news of a Covid-ready race, and only the blindly faithful, those still clinging to discipline in the fog of the unknown, would be ready to respond at a moment's notice.
That day came in early September.
The recently formed Professional Triathletes Organization (PTO) threw their support behind a small, locally produced triathlon at the border of Utah and Idaho, and invited the U.S. based pros to join the fun. We had two weeks to prepare for the Bear Lake Brawl 70.3.
Physically I was ready to tackle this challenge, but mentally? I wasn't so sure. Months of pervasive uncertainty had softened the hard edges of my typical training regime, and I had become much less willing to fight through discomfort in the absence of any significant purpose. I was also dismayed to learn that my equipment was no longer race-ready, when the bike shop informed me I needed new brakes, new wheels, a new drive-train, new cables and housing... Apparently 5,000 miles had slipped by in the blink of a pandemic, and - with the curious exception of my aero-pads - nearly everything on the bike had aged significantly without my notice. By my fifth trip back to the bike shop, and just days before the race, it became clear that despite a healthy accumulation of bike parts, nothing I owned was compatible with anything else, and I was suddenly staring down the prospect of finally having a race to do, but no bike to do it on.
... continue reading
Posted by Kimberly 10/10/2020
---